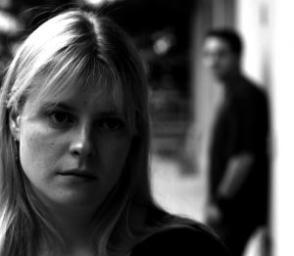 MY husband got angry once because of a work situation I was involved in with several other people.  I was in charge of the project, although there were three of us who all has input and needed to make group decisions and be team players.  One of the individuals working with us turned out to be a big problem and my husband didn't approve of the way I handled the situation. He got very, very upset about it. I explained until I was blue in the face about the dilemma to no avail.  His mind was made up and he refused to listen to reason, even though he knew that I was up against and what the consequences would be.
He was angry and harassed me every evening when I came home for three months.  As soon as I walked in the door, he would start up about what he didn't like, how stupid I was, how incompetent I was, and how much better he could have handled the whole situation.  I cried every night and lost my enthusiasm.  I struggled every day.  Luckily, the project was successful and I eventually got a large raise because of it.  It was my largest single pay increase at one time ever.
Was my husband glad?  Proud of me?  Did he think it was great that I was able to hold it together despite the difficulties I was having?  NO!  He was upset and angry, despite the fact that my decision had worked.  Or maybe that's why he was so angry.  In any event, I had to listen to him rant and rave about that project literally for years.  And I mean six or seven or eight years, all the way up to the time we got divorced. He never got over it, and never let me forget it.  I guess it was my "going against him" that made him so mad. Anyway, he made my life more miserable over that single incident than anything else that ever occurred in our marriage.  This was one argument that lasted for not just days but, literally, entire years.